Supply Chain & Transport Modes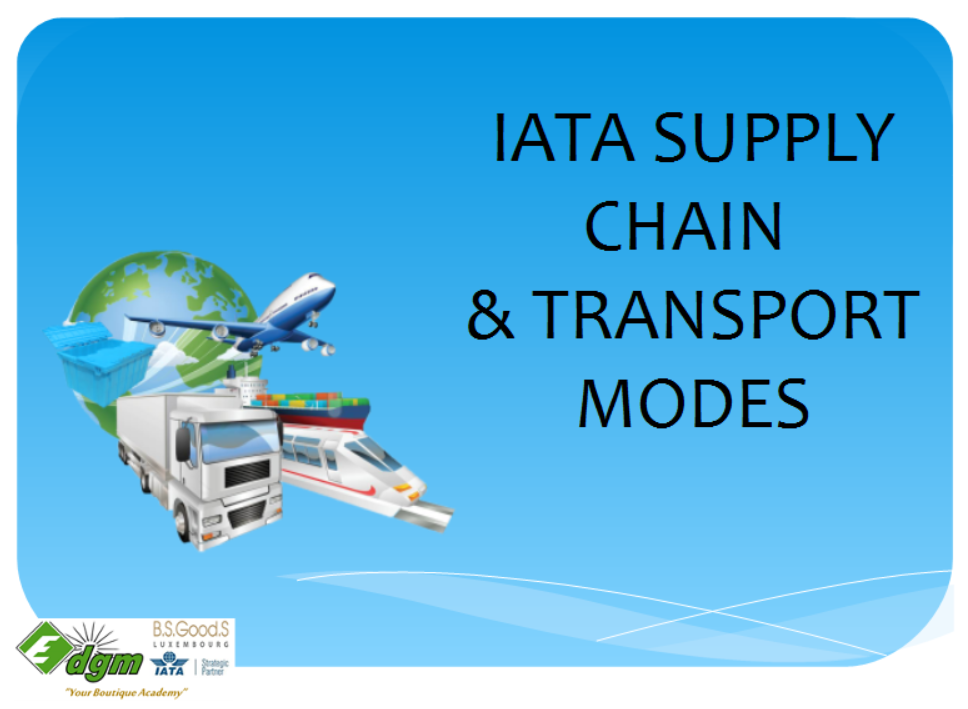 Upon completing this course you will have the skills to:
• State the Supply chain business process integration.
• Understand the scope of freight forwarding services.
• Describe advantages of multi-modal transportation.
• Describe different types of transport corridors-Air, Road, Maritime and Inland waterways.
• Describe the Unitisation and Carriage of Dangerous Goods.
• Describe Diversity of Modes and Modal Competition.
Key topics
• Introduction to Supply Chain Management
• Freight Forwarding Services
• Transport Management
• Multi-modal Transport
• Unitisation of Cargo and Transportation of Dangerous Goods
Price


Supply Chain and Transport Modes


335,00 €


Shipment fees


30,00 €


On demand exam


100,00 €


TOTAL   →   465,00 €
*All our prices are VAT excl.